Contents
Home
> Introduction of the Association > Greetiong
Greeting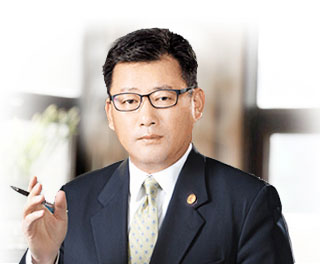 Hello
I am President Kim Yeong-jin of the Jeju Special Self-Governing Provincial Tourism Association
Created on February 22, 1962 following the enactment of the Tourism Promotion Act, our association has played an important role in promoting Jeju's tourism for over half a century.
In recent years, tourism has been considered the most important growth factor sustaining local economy thanks to the explosive growth of domestic and international tourists. Still, how to cope with increased social costs due to the increased number of tourists and how to improve the local economy have become urgent issues in our beloved region.
Our association aims to improve the fundamental structure of our economy so that the fruits of our growth return to our local residents. For this, we established our vision to be "Creation of the Ecosystem for the New Tourism Industry Shared with Our Residents" with the following efforts: strengthening competitiveness of travel agencies in Jeju and improving their business environment; establishing the Jeju Business Center to promote tourism quality; operating Tamnao, an open market for traveling in Jeju; and implementing the Fair Tourism Association to remove the unreasonable, low-price tourism market.
In addition, we are operating Jeju Tourism Promotion Offices in major Korean cities and building a close, voluntary collaboration network with over 30 tourism organizations in seven countries including China and Japan. In this way, we are lending systemic support to our local travel agencies in improving their marketing efforts in Korea and overseas. We are also taking a leading role in "Creating Bright Jeju through Tourism" through programs to promote the benefit of our members (such as scholarship programs) and social contributions programs such as the operation of the Love Sharing Volunteer Group.
To create bright Jeju through tourism, we will continue to play our role in creating substantive benefits to our local travel agencies and bringing happiness to residents of Jeju.
For this, we ask you for your strong support of our association.
Thank you very much.
President Kim Yeong-jin of the Special Self-Governing provincial Tourism Association